Guest Anatomy of a Photo: Here We Rest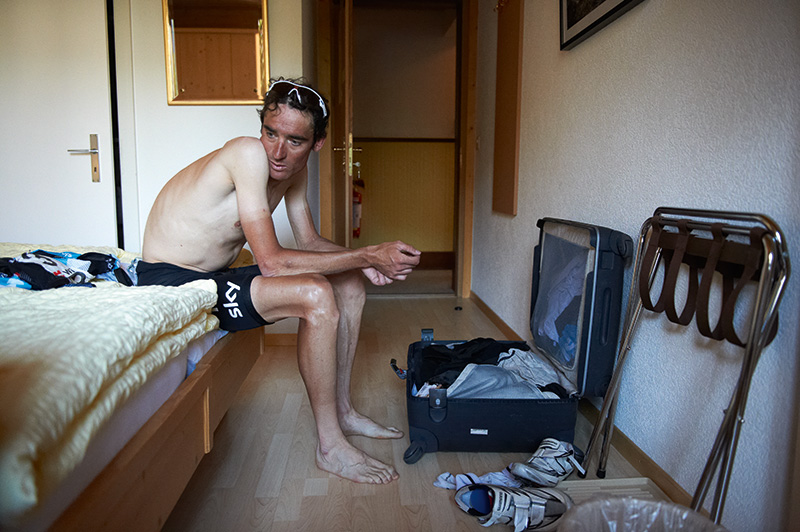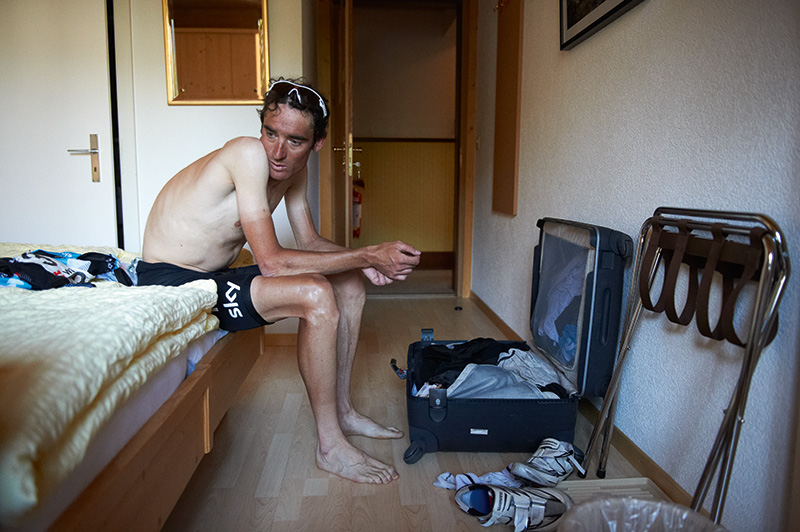 @steampunk dropped this beauty of a photo on us. Volumes being spoken here, none of which makes being a pro look so great. Thanks Steamy.
VLVV, Gianni
I've waxed lyrical on the darker side of le métier on these pages in the past""on the physical and psychological demands that pro riders endure. But this photograph requires even more of the cycling fan. Tan lines? Check. Eye wear? Well placed. These are pro, right?
But this kind of voyeurism almost inspires an awkward kind of guilt. Witness: the still-open door; the suitcase stand still leaning against the wall""suitcase dumped on the floor beside it; shoes (as beaten and worn down as the rider) askew in the general vicinity of the shoe mat. How do we process these? Dingy hotel. Emaciated rider. Sun-burned face. Chapped lips. Hunched shoulders. Heavy head. Distant eyes. Broken. Total, utter, complete fatigue. And tomorrow they expect panache. Again.