Guest Article: Liberty, Egality, Fraternity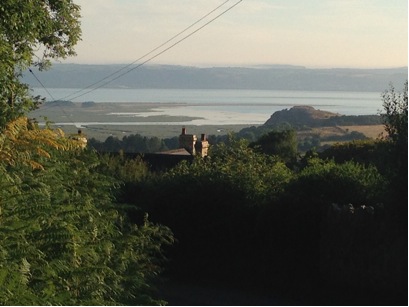 I was asking earlier, how do you know if you are a cyclist? One sure sign is when one brings a bike on almost all vacations. If a vacation does not include some cycling, is it a vacation? If you asks that, you are a cyclist. Hopefully this has been a long-term condition and all other vacationeers accept this with a shrug, yeah, a damn Velominatus.
VLVV, Gianni
My bike doesn't usually come on holiday with us, but the dog was coming so it was only fair I bring a friend too.
I packed the bike in the car first, so that if harsh space-making decisions had to be made it would be easier to tell the kids we'd no more room for their clothes.
Holidays are about renewal and while it wasn't part of the plan, this holiday renewed my appreciation for what a great sport we cyclists enjoy.
Truly I can't think of anything else which is so social and welcoming, yet can be done for hours in solitary isolation if that's what you want.
Before going to Wales I had found a local club, Swansea Wheelers CC, and contacted them to make sure it was OK to join the Sunday run, mentioning that I was a regular club rider and racer. Sure, no problem.
So I arrive at the start point, which is the ground of the local football club. As befits their recent promotion to the English Premier League it's a modern venue called Liberty Stadium.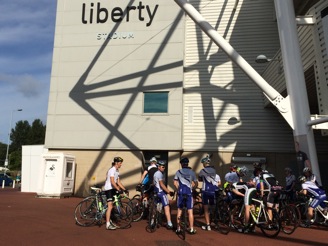 I think it's something to do with a property development company but that aside it's a uniquely appropriate place to start a ride. The principles of Liberty, Egality and Fraternity fired the French Revolution and it's surely no coincidence the same nation is a bastion of cycling.
In what other sport could I turn up, an unknown transient, and join in just like the locals. A recreational football player in town for the week wouldn't get a game at the Tuesday night 5-a-side. A golfer might get to play, if the club allowed it, but probably with other unattached players, hardly a social embrace.
On the ride people chat, ask questions about Dubai, and of course I get to find out about local rides as well as local attractions and places not so obvious from the tourism guides. One of their members is still doing the Sunday run in his 70s and he's no back-marker either. There are also some racing guys from the local university club. But age and ability are put aside as we climb, sprint and roll around south Wales in the spirit of Egality and Fraternity.
And it doesn't stop there. Some others are available mid-week and so I have another ride booked in with Jonny, visiting the in-laws, and James who lives and works near where I'm staying. We connect afterwards over Strava and organise a trip to Black Mountain in the Brecon Beacons with a detour to take in Swansea's Constitution Hill, a short sharp beast – the Welsh Angliru.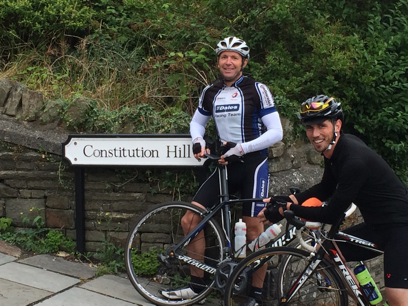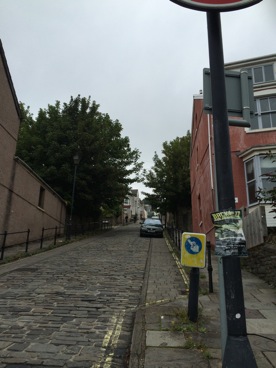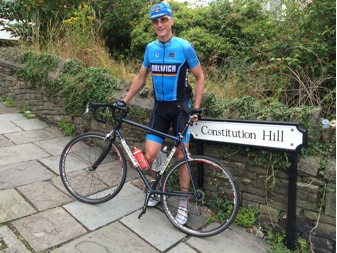 I've never met Jonny and James before, and I may never again – although I'd be delighted to, as they were thoroughly good riding companions – but there is no hesitation in the sharing of time and knowledge as we enjoy routes I would never have known otherwise.
As we depart Jonny says to look him up if I'm riding in Cornwall and I say the same to them if they are in Dubai. It's genuine, based on a mere few hours of riding. I've had relationships with girlfriends that ended with less sincere promises.
As cyclists we often focus on the pros, and that's another great part of our sport. We ride the same roads, the same bikes and sometimes even ride with them.
But as Velominati we know how a community can be built on shared interest. Even if they don't have the badge and the username there are true Velominati everywhere.