V Day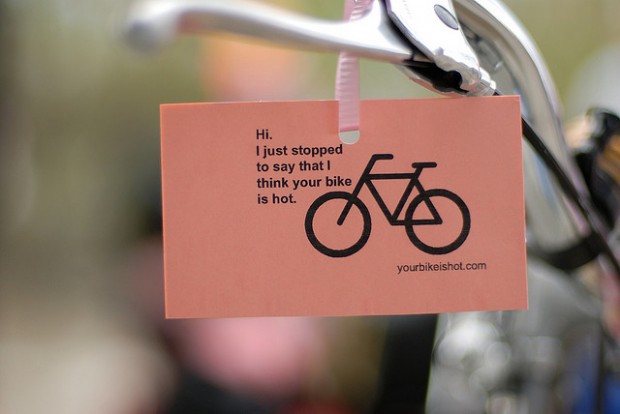 Ah, February 14 is here again. A very special day for all of us. A day you don't want to forget. A day when you make that extra effort to show the one you love just how much they mean to you. V Day.
On this day, I will rise early, tiptoeing out of bed so as not to make any noise and stir the sleeping. I will dress quickly and quietly, leaving the shoes until the last moment to avoid any heavy footed clomping. Making my way to the kitchen, I'll prepare snacks and drinks, to be enjoyed during the adventure I have carefully planned for the day. The excitement builds within me as I think about what lays ahead.
When I see her there before me, waiting, my heart rate increases, and continues to rise as I make first contact with her. I whisper seductively "Are you ready? I'm gonna ride you hard today." I reach for the lube and the pump.
I love her deeply. But she alone is never enough. I need more, to keep the flames of my infatuation burning bright. Yet I never feel unfaithful, I just have more love to give than one can handle. The others don't mind, they never complain, and are always happy to let me ride them too. They are the best, most loyal friends a man can have.
This V Day, do something special for your loved one(s). Bathe them. Buy them a gift (maybe something in rubber, or a nice bottle of something). But most importantly, take them out, spend the whole day together, share some beautiful views… and make it a V Day to remember.