A Step Too Far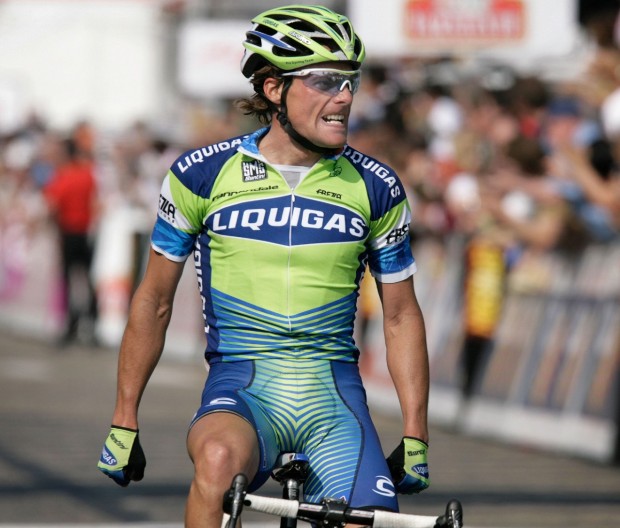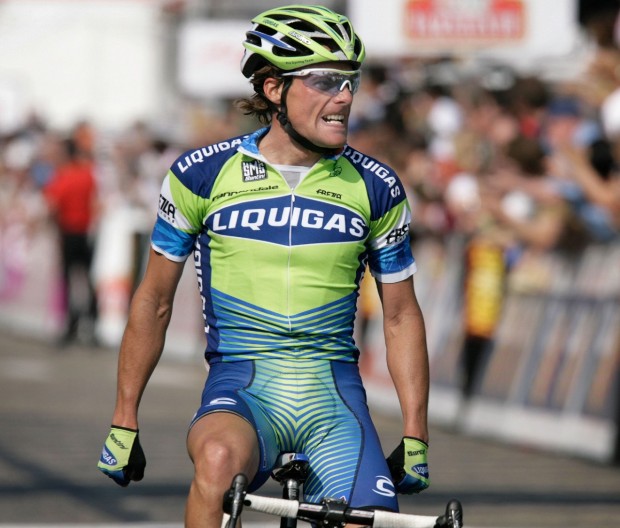 The Italian cycling federation is so eager to appear "tough on doping" that they are now suspending riders for the following offense: Maybe looking like they might have talked to a doctor who might have had something to do with doping at some point. But no one is sure yet. And might never be. We're Italians. Some chick will likely walk by and we'll get distracted before we figure it out.
Danilo Di Luca, who won this year's Liege-Bastogne-Liege and Giro d'Italia, and is the current UCI ProTour leader, has been suspended for three months for alleged involvement in a doping case which dates back to 2003, dubbed Oil For Drugs.
Di Luca has not been suspended for failing a drug test or for possessing drugs, or for being involved in a drug investigation. No, he has been suspended because he used to work with a doctor who now is under suspicion of supplying doping products to cyclists. Di Luca worked with this doctor several years ago when the doctor was a member of the Italian Cycling Federation as a sports doctor.
His lawyer…clarified that the suspension was not for anti-doping offenses, but for collusion with [Dr.] Santuccione, and also pointed out that during the period in question, Santuccione had been re-admitted into the ranks of the Italian federation as a sports doctor.
What makes the Di Luca case odd is that he's not being suspended for any wrongdoing. His suspension is for working with a doctor who was then working for the Italian Cycling Federation but has since come under suspicion for being at the center of a doping ring. Even though Di Luca has since cut off ties with this doctor, he has been suspended for having worked with him in the past.
Compare this to the case where Lance Armstrong was working with Dr. Michele Ferrari who was facing similar accusations. At the time, Armstrong claimed that Ferrari had never suggested anything illegal to him, and continued to work with him until the doctor was convicted of sporting fraud. At that point, Armstrong finally stopped working with him and there were never any consequences for Armstrong.
As much as I believe Armstrong used doping products during his career, that is the proper way to handle a case like that: governing bodies can't go around suspending riders without evidence. If doping is causing damage to cycling's reputation, what does suspending cycling's top stars for no reason do to it's image? As Cartman says, "I used hangover brown on this wall."
(Interesting side note: Dr. Ferrari has since become active as a sports doctor in cycling again. Alexandre Vinokourov was a client of his and famously returned a positive dope test for homologous blood doping during this year's Tour de France.)