Assembly-Line Racing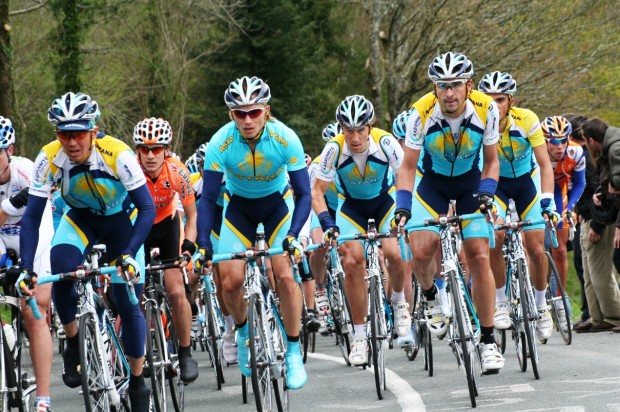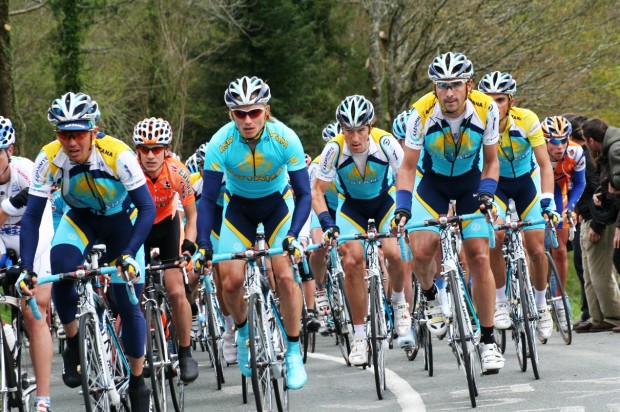 I haven't seen a Tour de France stage as uninteresting as today's stage to Arcalis since, well, since 2005.  What was special about 2005?  The Bruyneel/Armstrong team.  Different teammates and different color jerseys, but what we got was the same uninteresting racing we endured for the 7 years between 1999 and 2005.
One of the most anticipated stages of the race ended up being one of the most anti-climactic days of racing of the season (or two).  The Astana team simply went to the front of the bunch and burned through their Tour-winner-caliber domestiques who rode in an assembly-line to set such a high pace that no riders (except Cadel Evens, interestingly enough) were willing or able to attack.
That is, until Contador motored off the front to serve up some un-authorized carnage.  The only problem with that was the team didn't tell him to attack – he just did.  I'm guessing there will be some strong words from Bruyneel and Mr. Armstrong at dinner tonight.
Bruyneel:
There were no instructions from the car (to attack).  We wanted to try to maintain our collective strength and wait for the attacks to come. Those attacks didn't come.
Armstrong:
It wasn't really to the plan, I didn't expect him to go with the plan, so that was no surprise.  It was windy, so it was hard to go alone. Like I said, I wasn't surprised.
To the rest of the contenders: sleeping, gents?  The last time I checked, there are not a lot of mountains and mountain-top finishes in this race, so where, exactly, are you planning to make up time?  The Flux-Capacitor doesn't actually exist, so I'm afraid that option is out.