Guilt by association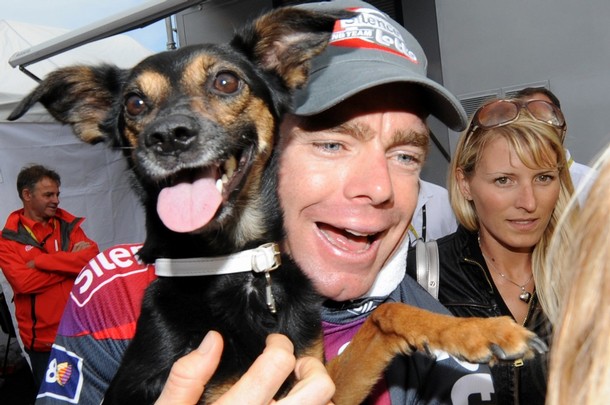 Let's get this straight; Yes, I'm an Aussie, not a Yank. Alas, it doesn't automatically mean I'm a huge fanboy for Cadel. And if I was American, I wouldn't be carrying the torch for Lance, either.
Patriotism has never been big on my agenda. I love my birthplace, for sure, even though I have chosen to live elsewhere for the last two years. I'm generally happy to see our sportspeople do well, but only if they are humble and gracious in doing so. That pretty much wipes out our cricket team of the last ten years!
So when people realise I'm an Aussie, they immediately presume that I must be gushing about Cadel's chances in "that big bike race". Well, no, I'm a realist, not a dreamer. I don't think he'll ever get as close as he has in the last two editions. And I don't really care. If he were to snag the win, well I'd be happy for him, yes, as long as he showed some panache in the way he dealt with the undoubted adoration he'd receive down here. But I can't see either materialising.
Last year's Tour was bordering on embarrassing to watch for myself and my closest cycling allies as each day the Cadel circus rolled into the next stop, and we'd wonder what he'd entertain us with now. The dog, the shoulder, the cracked helmet, the whining about his team, the unwillingness (or was it inability?) to attack or even counter in the mountains, it all left a sour taste in our collective mouths.
I remember standing in the Black Forest in Germany in 95, yelling my lungs out as an 18 year-old Cadel rode off the front in the Junior Cross Country World Championship race. I knew he was a special bike rider then, as he flatted twice and kept clawing his way back to the front, only to pay for his courageous efforts and finish third. That night, I saw a young fella who looked like his world had caved in around him, unable to comprehend how he was denied the biggest moment in his life. And it happened again and again at World Championships in the dirt, always bad luck when the big occasion arose, always something beyond his control, seemingly. I still see that in him today.
The Cycling Gods are not out to get you, Cadel. You make your own bed, so you'll have to lie in it, at least until you upgrade to a better model. A king size. It's been proven that teams, not riders, win the Tour, and until you can 'do a Lance' and surround yourself with top-ten GC riders, you'll always be the Aussie who came so close to being our first champion of "that big bike race".