Media Whore?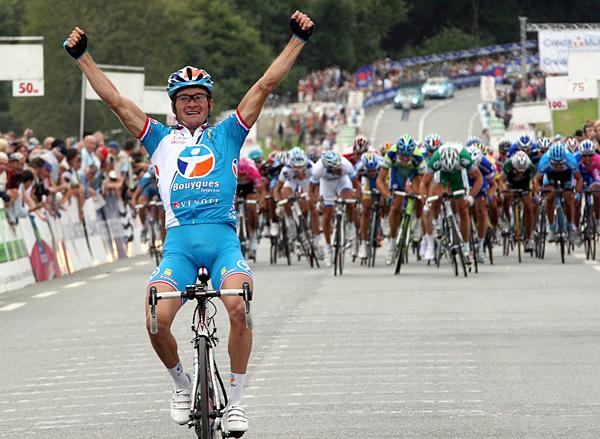 As the early kilometres of Stage 5 rolled by, with the usual early break forming, the protagonists being assessed for their chances of actually making the move stick, one name stood out from the rest; Thomas Voeckler. "He's just a media-whore" was the expert opinion of a colleague. I begged to differ.
Ever since his great ten-day adventure in Yellow in 2004, the little fella has never shown any intention of resting on those particular laurels, always putting himself in with a shot at a stage win, even if everything points to failure. Don't die wondering, I guess could be his motto. Much like his countryman and the master of the long breakaway Jacky Durand, little Tommy has found his specialty, and damned if he's not going to persist. And persist.
So off I went to bed (being Down Under necessitates picking the right stages to remain conscious for) expecting to turn on the computer in the morning to read about another Cavendish cruise in the sprint. Instead the sight of the little guy in blue, arms raised, beaming that grin. Nice work Tommy, you've brought something to this Tour that seemed to be lacking so far; unpredictability, guts and flair.