Spartacus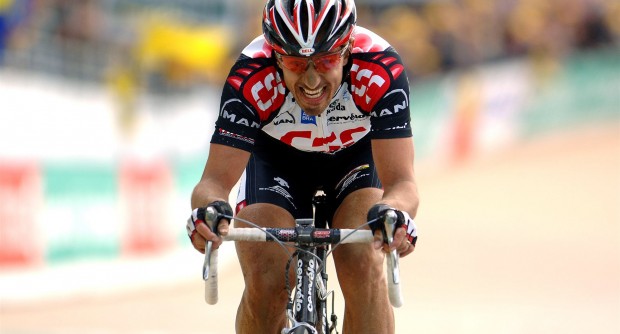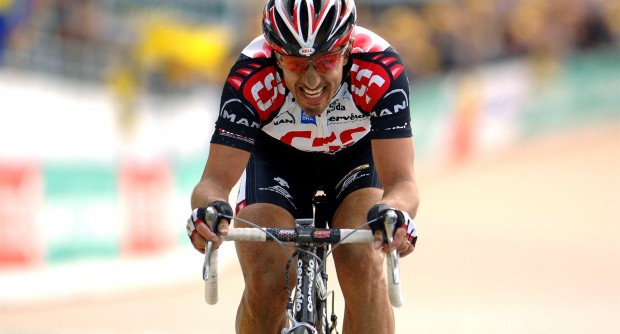 About 30km into the stage today, Fabian Cancellera (aka: Swiss Bear, Spartacus, Big Baby, Freak…) pulled up beside me, sat up and reached inside the front of his jersey while shouting in his loud cheery way, 'Millar! I have a present for you!' –David Millar, Stage 12
It turns out David Millar had lost his Garmin GPS/watt meter when it came off his bike. Fabian pulled over, picked it off the side of the road, put it in his pocket and when he caught the field he presented it to David. I love the fact that he did that. What a stud. It shows Fabian is a deeply cool dude but I also love these nicknames.
Swiss Bear; what's that, a giant honey bear or are there bears actually still in Switzerland (the place seems too tidy for bears) or is he just a big Swiss bear of a guy?
Spartacus; this nickname has been around for a season or two and it always makes me smile. Again, I don't know the origin but it is a perfect one for him. Can't you see him standing on the podium stage, in victory, leather thong sandals, a little gladiator bling, massive shaved guns. "I am Spartacus".
The guy is a damn gladiator. If you win the Tour de Suisse you can climb. I don't care how big or small the climbs are, that's all there are in Switzerland. God only knows he can go on the flats, ride everyone off his wheel to win Milan-San Remo after 180 miles of racing, he whips everyone in Monaco. He is fucking Spartacus!!
Big Baby? Freak? Wow, I don't know what to say about those except I would like some deep background on them. Maybe he doesn't know riders call him Big Baby behind his back.
Man I hope not.