Reverence: Lezyne Trigger Drive CO2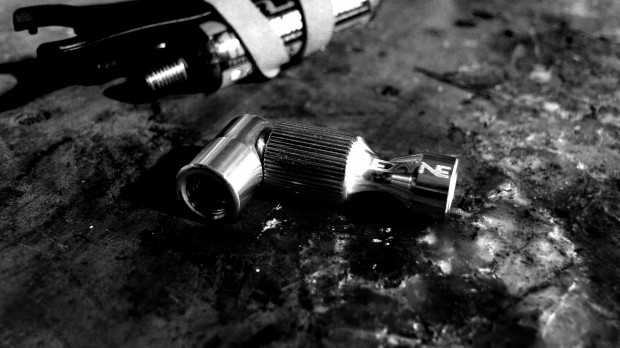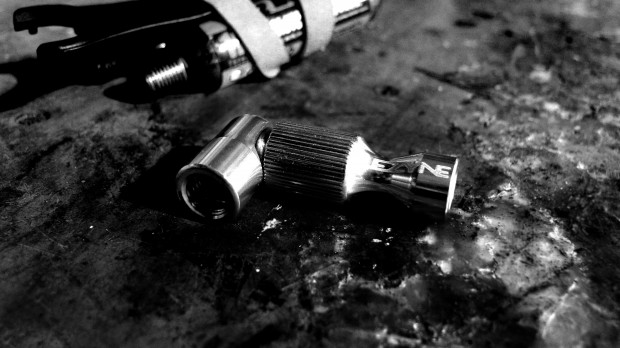 More than crashes or the myriad other problems anticipated before embarking on a ride, the threat of a puncture is the most tangible. I could be persuaded to leave for a ride or start a race without my trusty multi-tool or even my bidons, but never without at least one tube and a means to inflate it in case of un pneu crevé.
Those of us observing Rule #29 carry a minimum number of tools, each carefully selected for their versatility, weight, and size. Our machines are meticulously maintained, thus roadside repairs are rarely required. Chain tools and box-end wrenches are superfluous and need not feature in the Velominatus' road training toolkit. A multitool, a spare tube or two, a simple tire lever, and a means to inflate a tire are all that is required.
The means by which we choose to inflate our tires on the road is determined by reason or whim; small, lightweight means of inflation both pump and Cartouche CO2 are readily available for all budgets. My preference is to carry a small C02 inflator with two cartridges and to distribute the weight between my three pockets. I use a rubber band to bind the cartridges together with the tire lever and put them in the center pocket; the inflator and multi tool each go in a side pocket (the mulitool goes on the right, for obvious reasons.)
Made of brass and plastic twist valves, most CO2 inflators suffer from KFC regret and are cumbersome and unnecessarily heavy. Always one to appreciate a simple, minimalistic design, it was love at first sight when my gaze passed over the Lezyne Trigger Drive CO2. Meticulously constructed of CNC-machined aluminum, it is ridiculously lightweight and possesses the soft polished glow reminiscent of the gleaming metal bits Campagnolo produced in the late 80's and early 90's. I almost yearn for the hiss of air escaping from my tire, just for the excuse to use it.
In the hand, it feels smooth and perfectly weighted – the folks at Lezyne do the work of a Velominatus. The cartridge threads into it perfectly, without allowing the escape of any air from its compressed confines. It threads perfectly onto the valve stem; the action required to unleash the pressurized gas is both effortless and controlled.
I am not too proud to say I carried it with me everywhere I went during the first two weeks I owned it. Magnifique.