Velominati Cogal: Welli-Roubaix 2011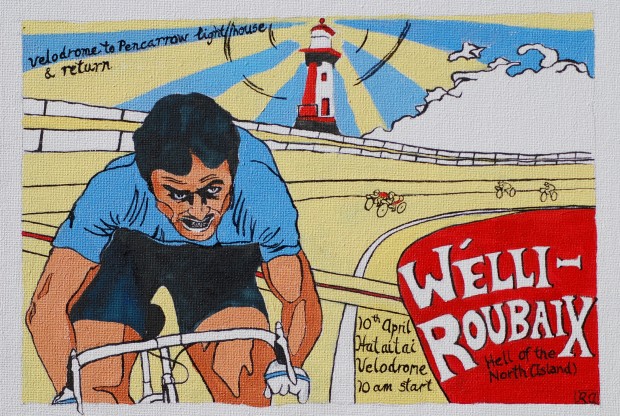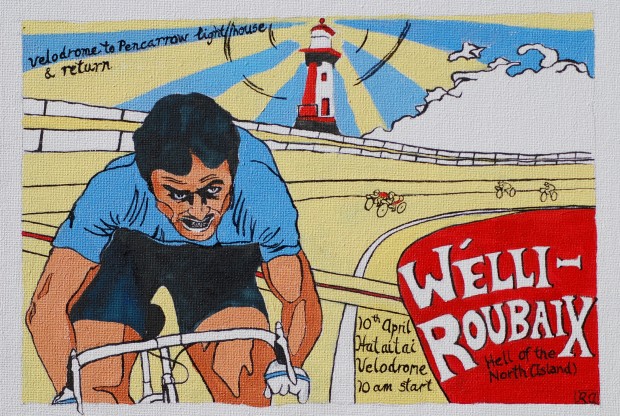 It's a call to arms.  No, it's a call to legs, hearts and minds.
Just as the Illuminati would stage their fabled, and somewhat feared Cabals, we the Velominati will this year stage our own modern-day versions, the Cogals.  A meeting of like-minded misfits brought together by the promise of beer, preceded by a bike ride. Sound like a formula you could enjoy?  Then Welli-Roubaix is just the ticket.
Assembling at Hataitai Velodrome, Wellington on Sunday April 10, the date of the Queen of the Classics, we will share a cocktail of gravel and tarmac (in the place of real cobbles). It's a ride, not a race, but attacking on the gravé is encouraged, as is banter in between bouts of the V.  Sprinting on the banked concrete at the conclusion of the ride is mandatory, but no 'winner' will be crowned, no trophy awarded except that of cold brews and a set of commemorative  V-Cards.
The next morning (Monday), lashings of Chimay, Duvel, mussels and frites en mayo will accompany the live viewing of the the main event at downtown Belgian bar Leuven. We implore the Welliminati to gather en masse, and encourage our Aussieminati to make the jump across the ditch and join in a weekend of V-based activities on and off 700 x 25s.
*In the light of the terrible events in Christchurch, we will dedicate the ride to those unfortunately affected by the earthquake, and donate V dollars (or more) each to a reputable appeal.
Good times, good people, good cause.