Old Blewett Pass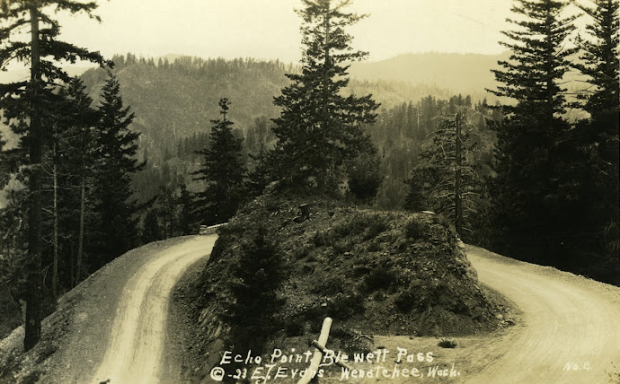 Last week, I rode through a bit of history and came out thinking of the future. I rode over Old Blewett Pass, which used to connect the Washington towns of Leavenworth and Cle Elum.  Old Blewett Pass was decommissioned in the 1950s and a new road (US 97) was built through Swauk Pass — now referred to as Blewett Pass. The old road is still there (mostly), paved (enough), and maintained (somewhat) as USFS road 7320. It is, quite possibly, the best climb I have ever ridden.
I climbed from the North side, after an approach of about 25km on US97. Once on the old road, the climb is 730 m over 16km, with grades from 5 to 8%. The interwebs tell me this is a category 1 climb. My legs tell me it was perfect. After a summer full of riding and with a mojo still glowing from the joy of my new carbone, I spun uphill steady and fast. Hands on the bar-tops, eyes forward, face relaxed– a pro in my own mind, the mountain laying down before me.
I rode alone, and I saw no one– car, bike, or otherwise. My own private mountain stage to the past. And now I think of the future. What other roads await?
Photo and information from
http://oldblewett.blogspot.com