The Col-onisation of THE RULES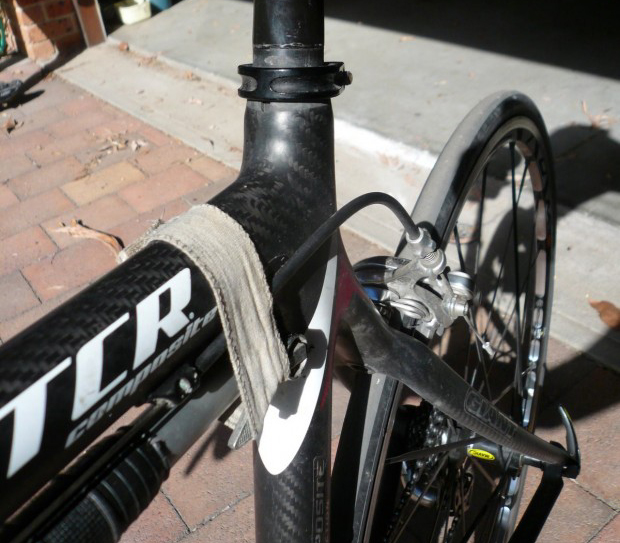 There has been unprecedented and unexpected interest and discussion on this blog since the first mention of 'The Rules'.  From that very first post, a name that has been oft-mentioned is that of the mysterious Johnny Klink.  A good mate of mine since the late 90s when we first met in some random shop, we forged our friendship through our passion for bikes, and riding them.  We were both primarily mountain bikers back then, and still are, but with a deep appreciation and love of road riding, and the history and traditions of racing.  Klink has an eye, and a mind, for cycling and all things bicycle that few can match.  But he considers himself "a talker, not a writer" when it comes to conveying his passion to other Velominati.  So it took me a while to get him to put down on paper what The Rules mean to him, and how they came about.  Now seems like an ideal time for his modest take on the origins of The Rules.  Brett
Most of us will have a friend or acquaintance who, no matter what they do or how much money they spend, be it on fashion, music or in this particular case bicycles and cycling accessories, they just can't get it right. Each decision, each new purchase becomes another faux pas or crime against good taste. Fundamentally, this is where the initial mutterings of the idealism which has now been venerated on Velominati as €˜The Rules' originated from.
I vividly remember beers in the garage with my good mate Brett, putting together any number of new two-wheeled creations and alluding to the unspoken (at the time) rules or guidelines that should be adhered to when one builds or designs a new dream ride. Integral to these discussions were light-hearted taunts and scorn that would be directed at friends or any other random cyclist who we felt had no idea. As Brett was getting into blogging about all things cycling, I recall my instruction to him was always to €œblog that shit!€ so we could document our rules which would become a jovial talking point amongst our mates who read the blog. I never thought it would go further than that
As an Industrial Designer and, as Brett will attest, a person with somewhat pedantic tendencies, I find it hard to rest easy about a bicycle that has been put together in a piecemeal, haphazard fashion. I feel that somewhere inside me there is an inherent appreciation of the unspoken art of bicycle design. Custom players like Vanilla Cycles, Indy Fab and Australia's Baum Cycles, for example, build the bikes that €˜The Rules' embody to me.
Ok, back to that friend that we all know….our case in point could take a top-of-the-line, five figure machine and turn it into a department store Huffy, the bike of your dreams into a carbon fibre tragedy. I have never seen a person who could devalue a bike just by owning it. Gaffer tape used to stop cable rub, packing tape on the cranks to stop heel scuff, and randomly placed pieces of wool and string for reasons we are yet to understand. The certain irony behind all these attempts at keeping his bike's future value intact meant that it had to resemble something you would have to pay me to own. The Rules had to be enforced!
Needless to say Brett blogged that shit, and on my last look at the Velominati website there were over 70 rules and growing. For me these Rules were always linked towards an appreciation and awareness of the form and function of the bicycle and associated accessories. Using a keen eye for pulling together a final design, which the average punter could see that thought and time had gone into the build. Equally, cycling being a sport steeped in tradition, these Rules also have to be kept at the forefront of the mind throughout the build process.
The Rules, for me, could be a succinct list of guidelines to aid everyone from the novice to the experienced cyclist with no idea. As with everything some people get it and some people don't, and that is why we must have The Rules.
Johnny Klink
Here's our great mate Col, who was the inspiritation for The Rules.  No matter how mismatched his clothes were, how bad his bikes looked, he could still put the hurt on you, drink a few beers, and then drive us 4 hours home at the end of it.  Good on ya Col, you legend.