Love In A Box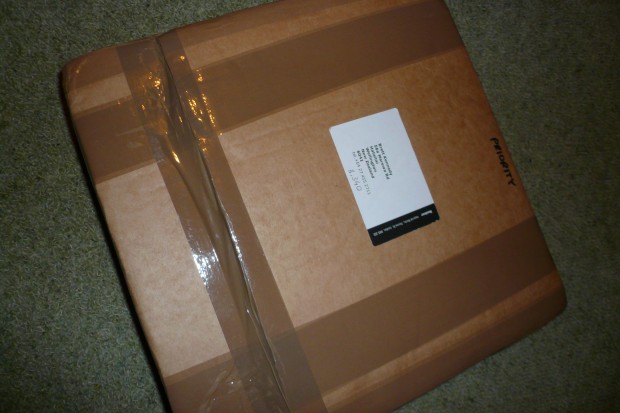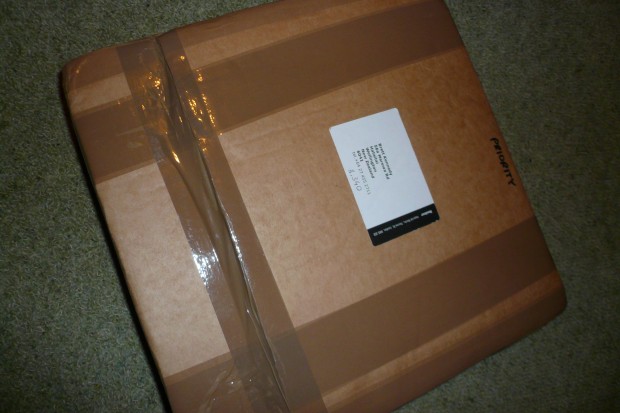 Today was a good day. One of those stunning Wellington winter days, not a cloud in the sky, the wind more like a puff of breath, the air with a sharp, cool crispness about it, and people drawn outside to make hay (or ride bikes) while the sun shines. How could I stay at work when my bike and my new White Ladies were calling? Short answer, I couldn't.
After a leisurely cruise around the bays, taking in the snow-capped mountains across the Cook Strait, with nary a drop of Rule #5 needed, I arrived home to discover what looked like a body bag on my doorstep. I knew straight away what was contained within, and it wasn't severed limbs or disembodied organs. I'd been waiting for this package only for a week, but still it was like I'd been waiting all year for Christmas to come, and now it was time to open the presents.
I have to hand it to the folks at Rapha, they care as much about the goods they administer as do the recipients of their product. There was no chance in hell that my goodies were going to get wet, damaged, or fouled in any manner. They are as passionate as any true Velominatus.
Carefully cutting the tape, drawing out the bubble-wrap, and removing the thin plastic film, the Rouleur Photography Annuals 2008 and 2009 were finally in my hands. Bonus; the 2009 edition is in hardback. And all for 35 quid plus the same in postage. Ok, the NZ dollar being pretty paltry meant I shelled out about $150, but I see it as an investment, objects to be enjoyed for years to come. Only other Velominati could understand. Love in a box indeed.
[dmalbum path="/velominati.com/content/Photo Galleries/[email protected]/Rouleur/"/]