Monikers of the Giants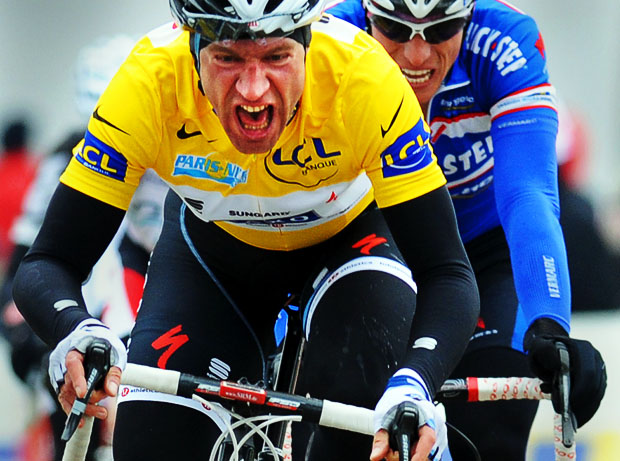 It only takes the most cursory glance through the Lexicon to realize that we have a special love for nicknames here at Velominati.  I'm not sure what it is that compels us to call things by some made-up name instead of the actual ones; it almost seems like we're bragging that we know something well enough to screw up it's moniker.  Which, of course, is ridiculous since in most cases we have no idea what we're talking about.
We're not alone in this absurd practice, however.  People the world over rush to attach a nickname to riders; The Cannibal, the Badger, Le Professeur, Il Pirata, Der Kaiser; fans seem frenetic in their quest to give their favorite riders a more meaningful label.  Sometimes the names stick, and sometimes they don't.  Miguel Indurain is one of the riders with whom monikers didn't seem to agree; iteration after iteration passed by with the adherance of Teflon, and really only after his career ended did the name "Big Mig" start to take purchase.
There definitely seems to be a correlation between the toughness of a rider and our desire to attach a label to them.  Fabian Cancellara is a good example of this, and his nickname of "Spartacus" is rather fitting.  By that logic, however, I struggle to understand why we don't have a better nickname for Jens Voigt, commonly considered the hardest man in cycling.  Look at this picture: he's dribbled Rule #5 concentrate all over his leg.  The closest we've come to a nickname is "Der Jens", and – although I'm not arguing against gravitas of meriting a pronoun – I'm surprised that we seem to be better at coming up with nicknames for the objects he runs into than we are at coming up with one for him.
Maybe he's just a little too mystical; a little too hard, a little too nice, to have a nickname stick.  In any case, I can appreciate the symbolism that his last name starts with the V.