The Cycling Aesthete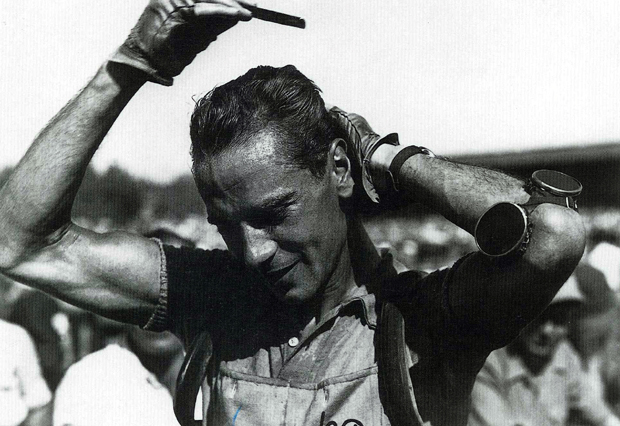 There are those who are challenged to find the value of aesthetics in a sport which requires eating 11T cogs buttered with chain oil for breakfast and drinking kegs of Rule #5 at dinner. Ye of the Congoscenti, I present you with the following photos of some of the quintessential hardmen of our sport who rode during an era when merely climbing aboard a bicycle – let alone to race one – was an act of stony hardness which, by comparison, casts modern riders into the realm of the indolent.
Indeed, these were men who rode over the same mountain passes that we ride today, but did so on unpaved roads aboard bicycles weighing 20 kilos.  They turned massive gears out of necessity, and rode races that were many times longer than those we see today.  These were men who wore motorcycle goggles for a lack of any cycling-specific eye wear; who wore their spare tires in a figure-eight pattern looped over their shoulders. These were the hardest men imaginable.
Most of them also rode with a comb in their pocket to ensure they always looked their best the moment they stopped pedaling their machines.  These men were Giants who understood that the finer things in life and in this sport are what make it worthwhile to suffer so.
So next time you pack your energy gels and inner tube into your jersey pocket, make sure you leave room for a comb.
A bunch of men, those.
[dmalbum path="/velominati.com/content/Photo Galleries/[email protected]/The Aesthete/"/]