La Vie Velominatus: Addiction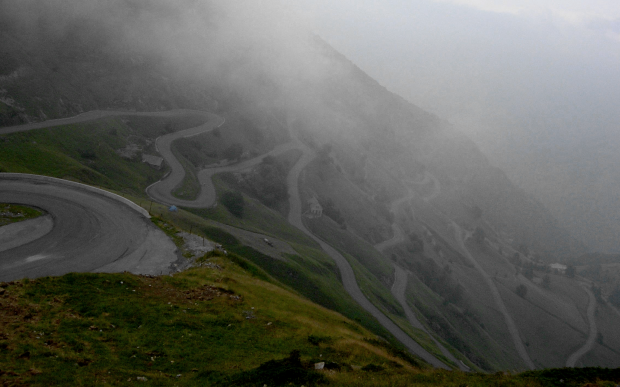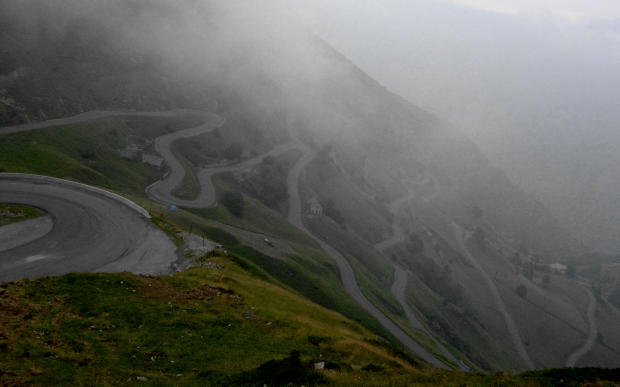 I feel it in my bones. I feel it in my breathing. I fixate on how much I feel it in my legs to the point where I find myself in a meeting, rubbing them to gauge how soft they've gotten. (Must learn to stop doing that in public as it can't possibly improve my social standing. I'm tempted to cite the fact that I'm a Cyclist and it is normal in our circles, but I'm afraid that will only serve to drag the rest of you down with me rather than prove my case.)
For most uf us, life gets in the way of Cycling when we're not careful to ensure it doesn't, and having a goal sketched out before you can be helpful in keeping focus. In the run-up to Keepers Tour, I managed to stay disciplined and make room in my schedule to get on the bike regularly enough to get fit. But goals also have the effect of leaving a void once attained. In the aftermath of the trip, I've been hopelessly caught between conflicting priorities as I struggle to catch up after those few weeks away; without a goal in sight to make sure the bike gets assigned its due importance, I find myself riding the bike less than I've become accustomed to.
Of course, I do find satisfaction with each ride I manage to get out on, and I take comfort in the knowledge that things will settle down again and balance will be restored. It is during these times, however, when the feeling in my legs, lungs, and bones serve to constantly remind me that I'm a little less fit than I was yesterday that I realize what the bicycle is: an addiction.
I don't want to speak for anyone else, but I wouldn't be able to make a convincing argument against anyone classifying me as having an addictive personality. And, based on the assumption that you're reading this and relate on some level to what I'm saying, then you probably have one, too; it seems to be a bit of an occupational hazard for the Velominati. Consider the following from WikiPedia, which represents a body of work by people whose credibility and identity is impossible to verify. Everything but the bit about "weak commitment" and "stress" rings true:
An individual is considered to be at the risk of developing…addictions when he/she displays signs of impulsive behavior, nonconformity combined with a weak commitment to the goals for achievement valued by the society, a sense of social alienation, and a sense of heightened stress. Such a person may switch from one addiction to another; or even sustain multiple addictions at different times.
The article goes on to define this condition as a "brain desease". That sounds more "insulting" than it does "scientific", but I have no choice but to submit to the authority of those whose credibility I can't disprove. So, in the face of an overwhelming lack of evidence of being incorrect, it has to be assumed that we (or at least I) have broken brains, though as I write this I suppose this fact shouldn't come as a surprise to anyone who has been paying any attention at all. On the other hand, we already aspire to be heroin-thin, so I suppose it's fitting that we have an addiction to go along with the appearance.
Having told you now what you presumably already knew, I'll close with the following sentiment: so long as I'm destined to be addicted to something, I'm glad it is Cycling, which I consider to be something healthy and positive, instead of something destructive like crack or reading.
Vive la Vie Velominatus.