Guest Article: The 3rd Hour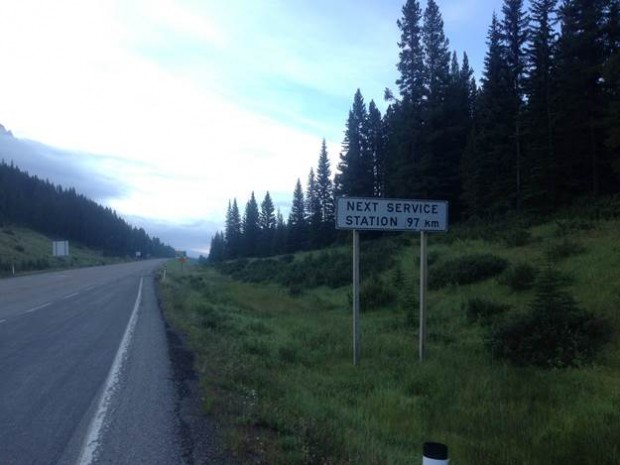 Many of us cyclist don't go out on the bike for under an hour, at a minimum. What's the point? It is barely a ride if it is not at least two hours on the bike. I need half an hour to convince myself maybe I do feel OK. After an hour, the first queries can go down to the engine room, is everything good down there? Some people feel better as the ride progresses, some don't. The ones who say they really start to feel unblocked after five hours, I hate them. @GogglesPizano weighs in on hour number three. 
Ride to live and live to ride, Gianni
I have always ridden bikes and as I expect is the case for most of us here I can perfectly describe every detail of every bicycle I have ever owned, starting from cruising the neigbourhood on my blue CCM Swinger in my younger years then moving on to through my Kuwahara BMX then onto some real bikes. Biking was just what I did – every day.
Things changed though roughly 25 years ago in my late teens when on one spring afternoon I hauled my Father's blue Raleigh Record 10-speed out of the shed and hit the highway for the first time with the sole motivation to ride my bike far and ride fast. I had been running cross-country in high school so I had a pretty solid aerobic base and the start of a decent set of guns. I remember a couple of things about that ride very vividly, the first being that I felt like I wanted to go on forever the second being that all I wanted to do was eat when I got home and finally I made my mother drive the route right after to figure out how far I went (she got tired of doing that after about the 2nd time). Within a month or two I had purchased myself a stunning blue Trek1000 and began to ride more and more approaching the century distance fairly quickly. I never quite fully understood my connection to the ride during these years but I knew it was there and it was strong.
Fast-forward to the present. There is something that I have learned to love more than anything else about riding. For me I long for the 3rd hour of the ride; I can't really describe it fully but I will try.
What is so special about this 3rd hour? On longer days for me the first hour or two is usually about settling in, letting it warm up a bit, let the breakfast and coffee dissipate and clear the head of all of the challenges of the week. Then as I enter the third hour a few things start to happen, the endorphins are starting to really kick in, I know if I am on or off for the day, the temperature is warming up, the aches are loosened up, all of the Anti-V is clear out of the way and usually I am also as far out from home as I will get on my ride. This for me is my happy place, it is where I want to be – always.  The ache is slowly beginning to build in the legs, the hunger is starting but I still have lots left in the tank. Occasionally I may catch glimpses of The Man with the Hammer but the 3rd hour is not where he tends to show up, and usually at this point I still think I can outride him. Don't get me wrong – I love the latter hours of the rides and the sensations that come along but for me I will always long for that way I feel in that 3rd hour.