The Weight of a Moniker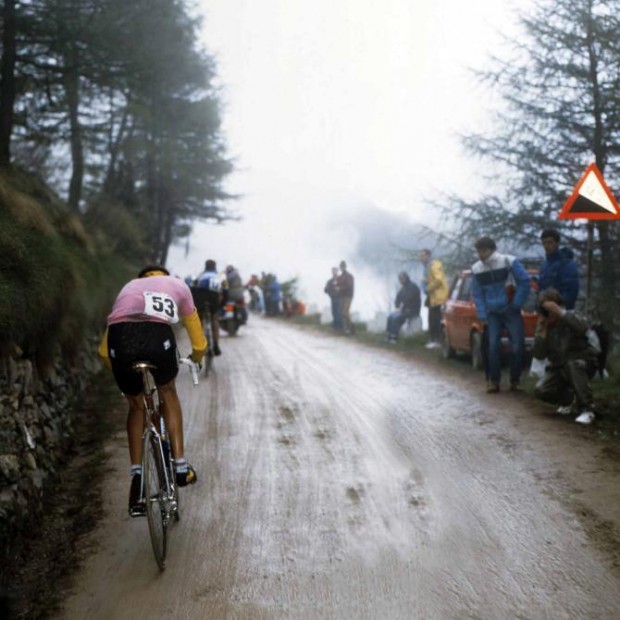 Young riders rise through the ranks with such promise. We all know the story; the rider who borrows a bicycle and enters a local race and wins. He decides he might be good at going batshit fast on a bike. Mom and Dad buy him a klunker for his birthday and he takes out a license. He starts winning most races he enters locally and rises to the regional level, then the national.
He has learned to deal with pain in a way most people could never imagine, and has come to understand that this – not his ability to smoothly turn the pedals – is his true talent in Cycling. To reach the next level, it's time for sacrifice. He first stops eating cakes, then stops eating most things as he comes to the conclusion that every Cyclist comes to at one point or another: being heavy makes this sport even harder than it already is.
Then it's off to the international level where he gains the attention of a Pro team and lands a contract. He takes well to Pro life and rises through the demanding ranks quite quickly. At a young age, he learns to look into the cold, deadly eyes of Bernard Hinault and stare back. He learns to hold the wheel of the most ruthless competitors in the world; he learns to drop them. He suffers like he's never suffered before and thrives on it.
Then, in a flash, he finds himself on the world stage, in the limelight of one of the biggest races in the world. The public adores him for it. Then they predict his future success, and as quickly as it came, his greatness is crushed under the weight of expectation and he disappears first into the bunch and then into retirement.
Such was the case for poor Franco Chioccioli, cursed the moment his adoring fans named him Coppino, Little Coppi, after winning the 1991 Giro d'Italia.