Second Place: The Agony of Winning at Losing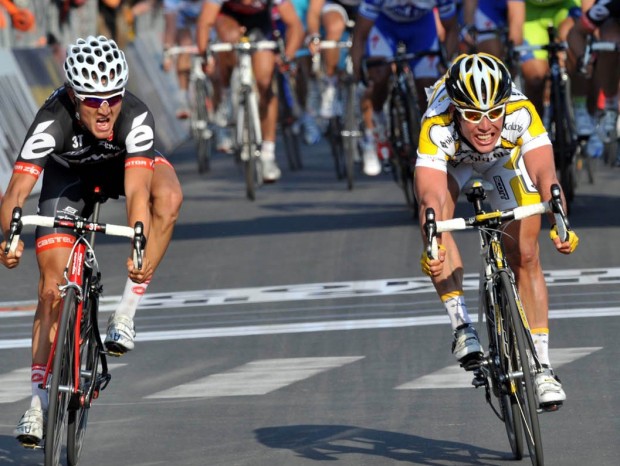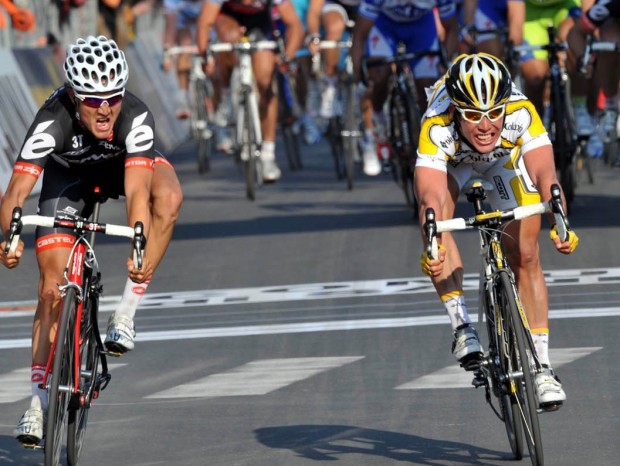 After narrowly losing Milan San-Remo to Mark "The Manx Mounth" Cavendish, Heinrich Haussler was in agony. Many people might have been delighted with his accomplishment; he darted off the front of a highly controlled bunch and made an unexpected result which would make his one of the most recognized names of the 2009 cycling season.  But was he happy?  Absolutely not.  "Getting second place just makes you the first loser."  (That might not quite be his quote but looking it up would take a combination of "effort" and "caring" that I don't seem to be able to muster up right at the moment.  I already found those three links above, and it seems to have really taken it out of me.)
I think every sport at the elite level is highly competitive, but we cyclists know ours is special.  No other sport lets you suffer the way ours does, and to dare compete already says something about your state of mind.  Those of us who continue to complete have an undiagnosed condition that should be treated by a therapist but instead goes treated by repeated self-prescribed floggings.  After all, you can just stop pushing on the pedals.  But we keep pushing them.  We keep pushing them until the Man with the Hammer wanders by and pops us on the head.
With the suffering we endure in our sport, there are two things that makes our blood run cold.  The first is to be dropped.  Being dropped is awful in every respect.  I means you've pushed yourself until you can no longer be pushed and you loose contact.  But that doesn't mean you climb off your bike and have a beer (usually).  Usually, you still have to get to the finish or home or whatever, and you're already blown, otherwise you wouldn't have been dropped.  There are few things worse than trying to drag your body over even the smallest climb when the gauge points at "Empty".
The second thing that makes our blood run cold is getting second place.  This means you already pushed yourself to avoid being dropped and dragged yourself to the finish with the lead group.  Then, after everything you've been through, to find yourself rolling across the line behind some other douchebag (who probably cheated) is worse than finishing 10th or 100th.  Second place has the unfortunate designation of "nearly there".  Second place means you had it, but you couldn't pull it together and make it happen.  Second place just means you won at losing.