Can't touch this…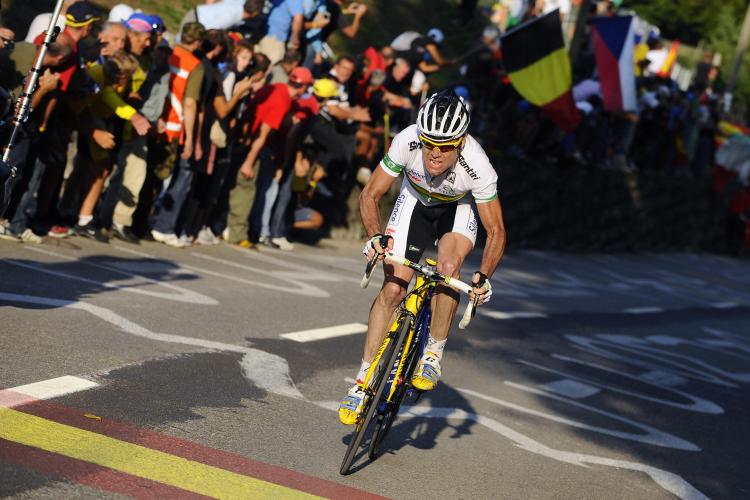 When I went to bed last night, I thought about the World Road Race Championships, and whose name I would be reading this morning as the new wearer of the rainbow stripes.
Even though I thought of this name, I didn't really expect to see it at the very top of the tree.
But when I did, a wry smile crossed my face.  Yes, I've been a harsh critic of Cadel, for his riding and his bizarre antics off the bike.
Now, he's World Champion.  And I'm happy for him. Genuinely.  I'd cheered him on in unsuccessful World and Olympic campaigns as a mountain biker, and felt his disappointment back then.  Maybe the weight of expectation, from an Australian public not versed in cycling, and which expects success as a matter of course, contributed to the manner in which Cadel reacts to the lack of a big win, be it a Grand Tour, a Classic or indeed, the Worlds.
Now, the monkey is off his back.  Maybe it's still got its claws in, hanging on defiantly, until he can win the Tour.  But even if he never does, no-one can take away these rainbow stripes.
Chapeau, Cadel.