In Memoriam: The Funny Bike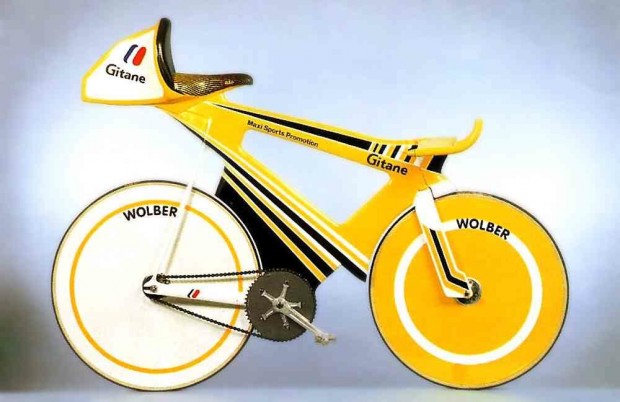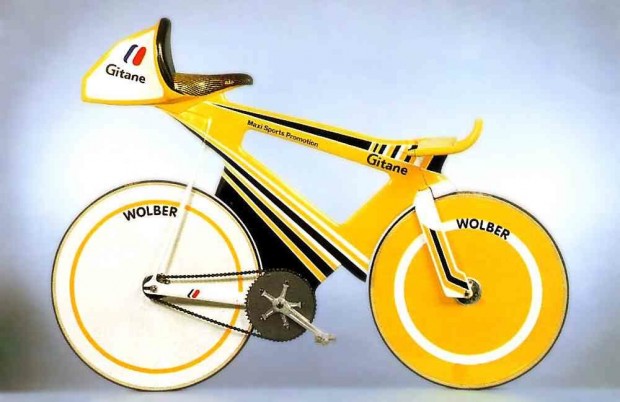 We gather here today to pay our respects to one of the most exciting developments the Cycling world has ever witnessed: the funny bike.
For seventy years, the evolution of the bicycle was marked by incremental change; improvements to brakes, more gears, and better shifting followed one another as the sport grudgingly continued its slow journey towards progress and modernization.
Then, in an instant, disruption. Change. In the years prior to 1984, time trial machines were little more than finely-tuned road machines. But suddenly, spurred on by Francesco Moser's success in breaking the Hour Record aboard a radical machine with double disc wheels and cow-horn handlebars, we entered a decade of innovation.
In the blink of an eye, we had broken from the shackles of traditional thinking and were suddenly free to think about a bicycle without constraint. Riders appeared in the start house with fairings attached to their saddles and bars mounted below the top tube. Riders toed up to the start line with broom sticks mounted across the drops of their handlebars. Aero bars appeared and with them, the triangular frame design that had graced our machines for three-quarters of a century disappeared. In the span of ten short years, time trial positions went from the standard tuck to the Super Man.
Then, in a crafty maneuver which demonstrates that the UCI's incompetence is not a recent development, new regulations were introduced which effectively killed innovation in bike design. The UCI regulated the position of the bars, the saddle, the size of the wheels, the design of the frame; even the shape of the tubes are currently highly scrutinized. The UCI even offers an exorbitantly expensive frame certification process.
Join me now, as we examine some examples of the most innovative machines our sport will ever see.
A-Merckx.
[dmalbum path="/velominati.com/content/Photo Galleries/[email protected]/Funny Bike/"/]