YouTube – MARIO CIPOLLINI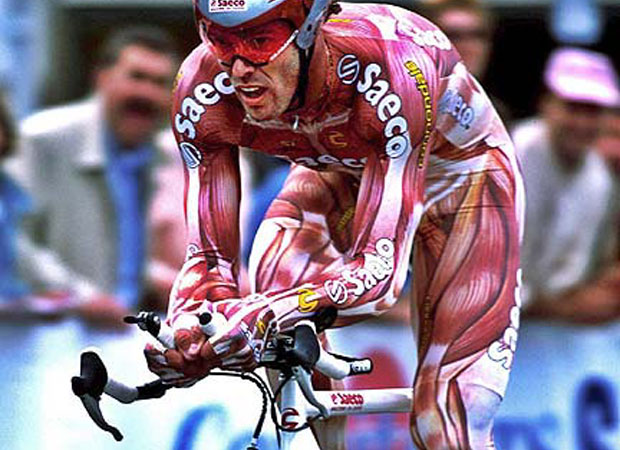 This will be the last of my Cipo photos in a post for a while and only because I'm employing self-control.
To me he exemplifies "Italian Cyclist" and if I weren't so lazy I would try to find his quote about cycling being representative of all that is beautiful in life.
Watch this silly video of Mario getting punked. The set up is the guy in the little car tells Mario some of Mario's bike have been stolen and seconds later a camper goes by with some of Cipo's bike on the back.
Italian hilarity ensues.
One has to come away with a few things from this fine bit of TV: Italian TV looks better than US TV, at least concerning the dress code for the hostesses. Cipo is so cool. I believe he does all this with his cycling shoes on. And his sleeveless jersey with world champion stripes still visible, oh I'm more than impressed. Unfortunately us non-Italian speakers are missing a lot of excellent Italian cursing and taunting here too. Enjoy.
[youtube]http://www.youtube.com/watch?v=LHUpmWPCMes[/youtube]