How the Mighty Fall (Well, sort of)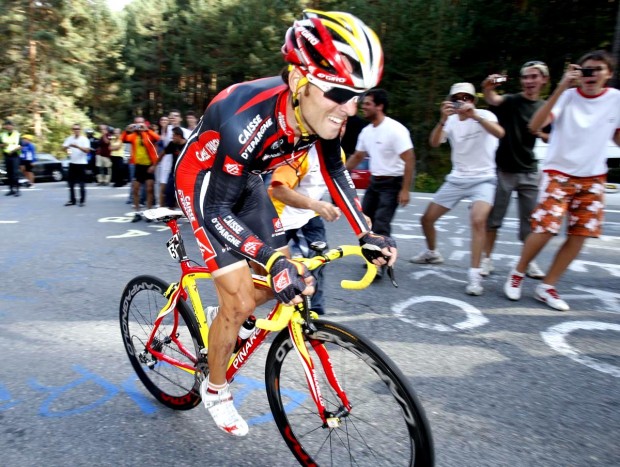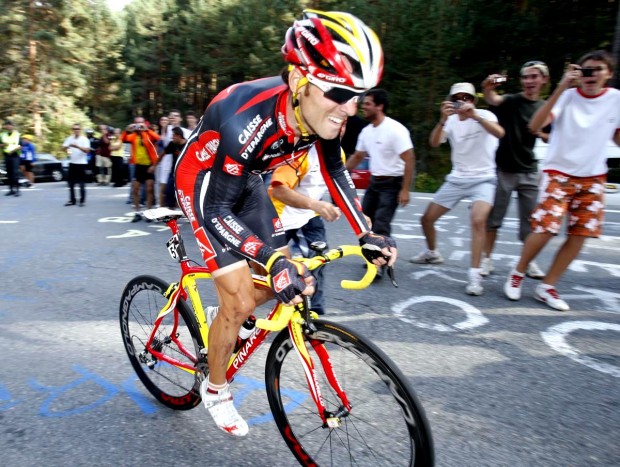 At the Velominati, we do our best to stay out of negative topics like doping and try to focus on the reasons we love this sport.  But it's impossible to ignore doping completely, and today I'm going to talk a bit about Alejandro Valverde and the Spanish Cycling Federation.
Operation Puerto broke my heart.  It tore a hole through the 2006 Tour de France, taking two of my favorite riders with it, Jan Ullrich and Ivan Basso.  Michelle and I were headed to France to watch the race, and literally on our way out the door to the airport, we saw the news that Jan and Ivan had been thrown off the race, ruining our chance of witnessing the Ullrich-Basso Smackdown that was sure to come.
The investigation eventually took down both of them – and several others – but, having originated in Spain, it oddly resulted in no Spanish sanctions.  None of Spain's champions – Valverde, Contador, Beloki, Sevilla, Mancebo – walked the plank and all of them returned to competition.  As Spain spun a web of red tape around their country, other federations investigated their stars, with Italy and Germany working the hardest to obtain evidence and trying to tie it to their riders.
Through it all, Valverde has stood out as being the most obviously implicated.  He has admitted to working with Fuentes, has admitted to owning a dog named Piti, the investigation turned up blood bags that were labeled as "Valve", and Dr. Fuentes had his name and hotel information in his wallet when he was originally arrested with the bags of blood.  (On a side-note, what's with those code names?  If I'm cheating and they guy helping me says, "Hey, what do you want your code name to be?", I'm going call myself "The Whispering Shadow" or "The Incognito Mosquito" or something awesome like that.  Something to strike fear in my rival's hearts.  I'm going to stay away from pet names like "Spot" or "Bubba".)
Two years ago, the Italian Federation tied blood from Valverde obtained in a dope control during the 2008 Tour back to blood they'd received through their own Puerto investigation and banned him from competition on Italian soil.  Valverde and the Spainish Federation called foul, and he again managed to escape the hangman's noose, at least temporarily.   Yesterday, the Court of Arbitration for Sport ruled that the Italian Federation was well within it's rights to ban Valverde, opening the door for the UCI to extend the Italian ban to a world-wide ban.
Valverde and his lawyers are claiming that the CAS has no jurisdiction over the Spanish Federation, that the arbitrators are biased, and that it violated his basic human right to cheat,  but this time it seems likely that Valverde will finally fall.
And next time, pick a cooler code name.